You are here:  

Latest News
Details

Category: Special Events
Hits: 49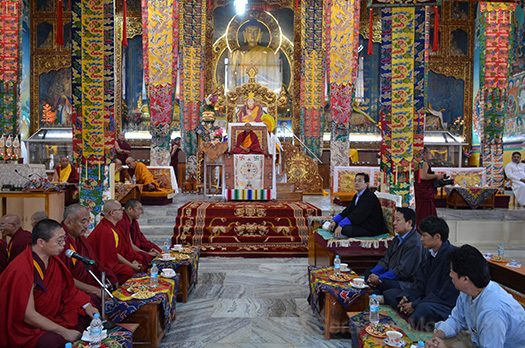 On this auspicious day of 24th March 2017 corresponding to the 26th day of 1st Tibetan Lunar Calendar month, the Enthronement Ceremony of Sera Jey Monastery's 76th Abbot took place.
H.E. Logoan Tulku Tenzin Jampa Choesang was enthroned the 76th Abbot of Sera Jey Monastery.
Details

Category: Special Events
Hits: 417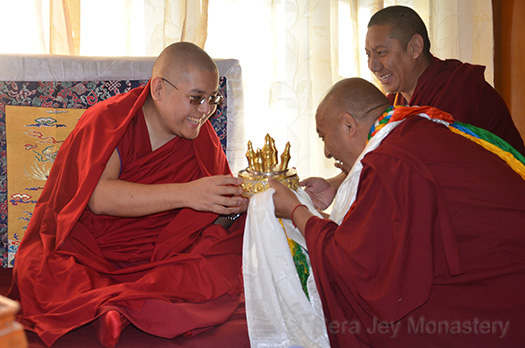 H.E.Yongzin Ling Chogtrul Rinpoche made a gracious visit to Sera Jey Monastery on 27th November, 2016 during his Geshe graduation feast offering ceremonial visits to the three-main monasteries and Tashi Lhunpo Monastery of Gelukpa.
Details

Category: Special Events
Hits: 459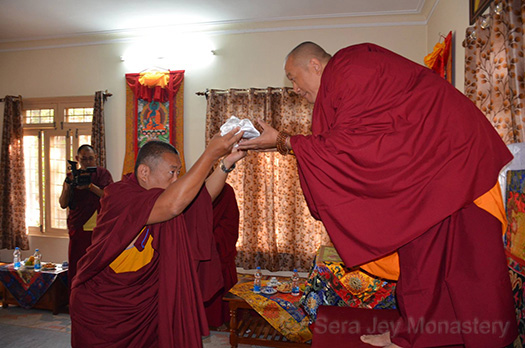 On 24th the Administration of Sera Jey Monastery made the official presentation of Letter of Appointment (LoA) for the new Abbot to Venerable Choesang Rinpoche (alias: Gyudmed Dorjee), which was designated from The Office of His Holiness The Dalai Lama. The administration and respective dignitaries of Sera Jey Monastery, Sera Lachi and Sera Mey Monastery were present during the official presentation.
Details

Category: Special Events
Hits: 771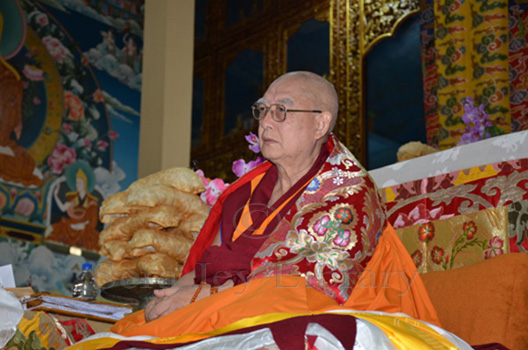 Today, 18th of July 2016, Khen Rinpoche Geshe Gedun Choephel has been enthroned the new Abbot (75th) of Sera Jey Monastery, following the successful completion of his predecessor 74th abbot – Khensur Geshe Lobsang Delek's tenure and retirement.
The enthronement ceremony was held at the main temple of Sera Jey Monastery, before a full attendance of the sangha community.
Upcoming Events
Date: 25-09-2016 | Hits:21
Date: 26-09-2016 | Hits:374