You are here:  

HE Ling Rinpoche visits Sera Jey Monastery
Details

Category: Academic
Hits: 51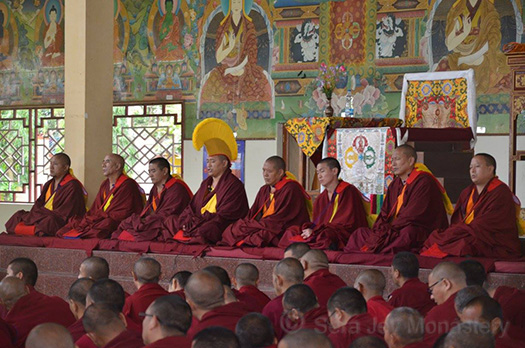 Sera Jey Monastery's Geshe Rigram Graduation Ceremony for the year 2017 was conducted on 13th and 14th of July 2017. Eight candidates received the Geshe Rigram title during the two day graduation ceremony.
Details

Category: Academic
Hits: 334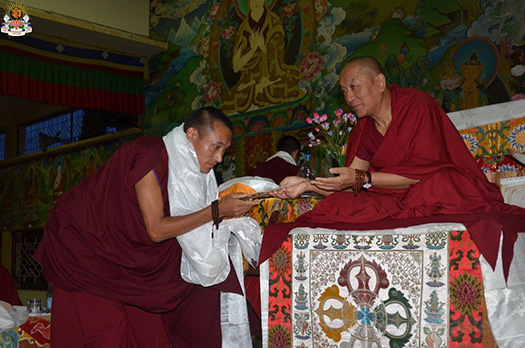 The Annual Prize Distribution for the year 2017 was held on 2nd & 3rd June 2017 during debate sessions. The Board of Examination presided the ceremony and Khen Rinpoche (monastery's abbot) presented the award. Prizes were awarded to the highest merit achiever candidate of each respective classes.
Details

Category: Academic
Hits: 316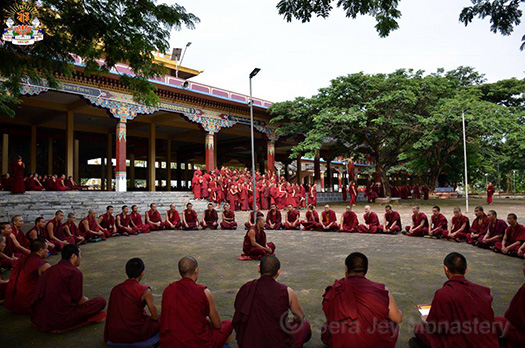 The Tsi-shag Ceremony for the academic year 2017 was held on 27th May 2017, presided by Khen Rinpoche (the monastery's abbot). Respective class present a recitation on one of their course topics, prologued by the abbot. The Gekue (Dean / Disiciplinarian) announces the list of candidates selected for the Rigchung and Rigchen Debate Ceremony during the ceremony.
Details

Category: Academic
Hits: 423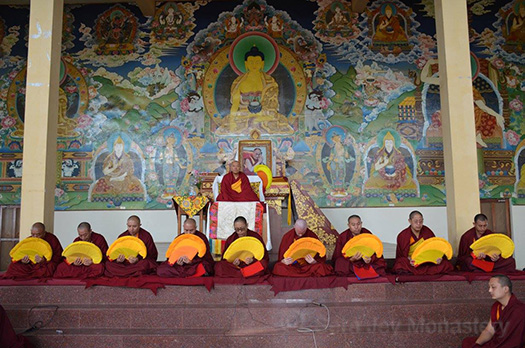 The Yarling, Geshe Lingse, Graduation Ceremony for the year was held 6th - 8th May 2017. Nine candidates received the Geshe Lingse title during this graduation ceremony. The highlight during this Geshe ceremony is