You are here:  

Lamrim Teachings by Khen Rinpoche May2017
Details

Category: Appointments
Hits: 11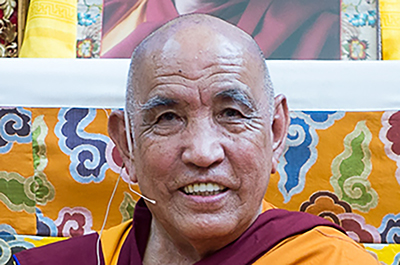 On 24th June 2017, His Holiness The Dalai Lama officially designated Jangtse Choeje Rinpoche Lobsang Tenzin from Sera Jey Monastery, the 104th Gaden Tripa of the Gelukpa Tradition.
Brief Biography of the new appointed 104th Gaden Tripa in JPEG PDF
Official Message of Congratulation from Sera Jey Monastery in PDF
Details

Category: Appointments
Hits: 480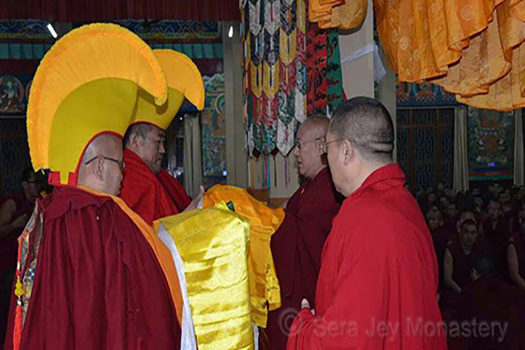 The newly elected Dean (Ghe-gheu: Disciplinarian) - Geshe Sonam Dorjee, takes charge of the responsibility on Gaden Ngamchoe - Lama Tsong Khapa Day, 23rd December 2016, from his predecessor Geshe Yeshe Gyaltsen.
As the Dean, he maintains the entire disciplinary affairs of the monastery's community.