You are here:  

Lorsa- Tibetan New Year 2017 Ceremony
Details

Category: Centers
Hits: 264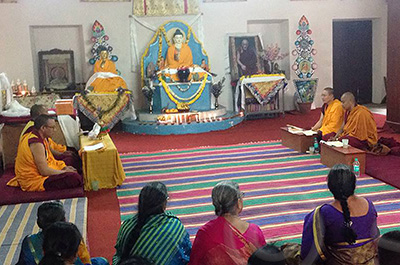 Sera Jey Bangalore Buddhist Society at Bangalore celebrated Buddha Purnima on 9th May 2017 at its center. Four Geshes from Sera Jey Monastery presided the ceremony with prayers and offerings on the auspicious occassion. Devotees members from the local Bangalore community attend the Buddha Purnima Ceremony every year.
Details

Category: Centers
Hits: 1038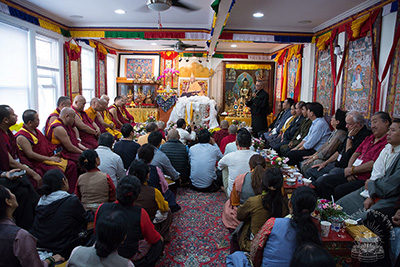 Sera Jey Buddhist Culture Center - New York, was formally inaugurated on September 24, 2016. The governing body of the center and center's chief priest (head lama) in coordination with the head - Sera Jey Monastery, found it approrpriate to have the formal inauguration ceremony during the visit of head monastery's former Abbot - Khensur Rinpoche Geshe Lobsang Delek, present adminstrator and former administrator - Geshe Thutpen Wangchuk and Geshe Thupten Monlam.
Mr. Kunga Tashi on behalf of The Office of Tibet - Washington, was the chief guest and inaugurated the ceremony.
The Center was formally founded in 2012 at New York with a prime objective to dispense Buddhist teachings and services to the Tibetan and other Buddhist community in and around New York. The Center;s former Director - late Geshe Lobsang Ngoddup Deshitsang and members has made admirable and selfless dedication in establishing the center.
Details

Category: Centers
Hits: 1503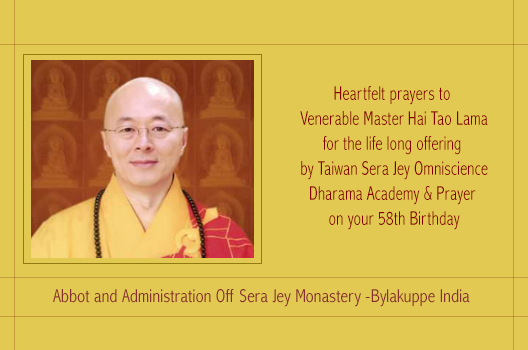 The monastery and its sangha community offer our heartfelt prayers for the Long Life Offering by our branch - Taiwan Sera Jey Omniscience Dharma Academy to His Venerable Master Hai Tao Lama; and Greetings on the 58th Birthday. We sincerely wish for your healthy long life and success in all your spiritual and social missions
Details

Category: Centers
Hits: 1302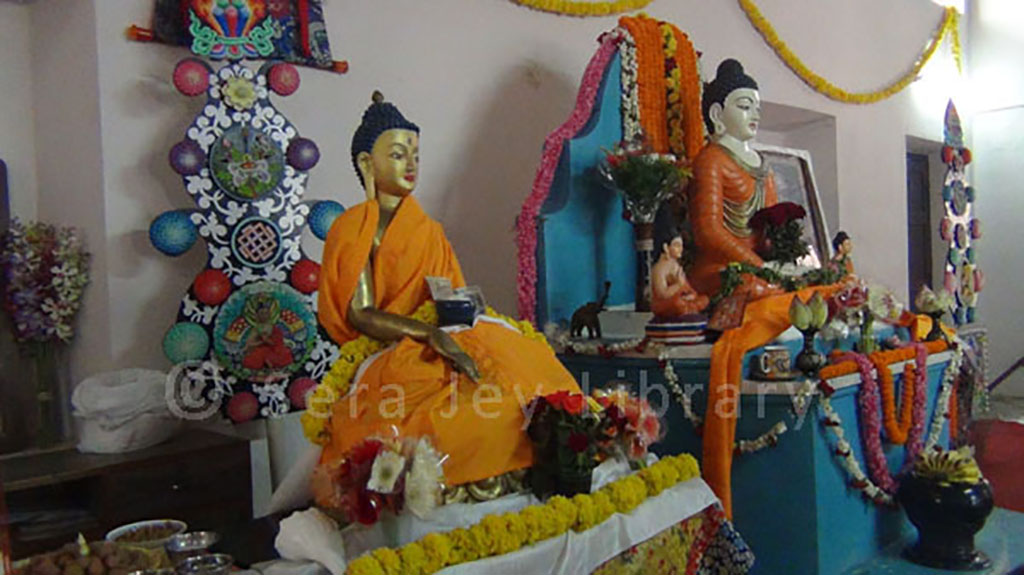 Vesak Day ceremony was held at Sera Jey Bangalore Buddhist Society for two days on 20th & 21st May 2016. Sera Jey Khen Rinpoche (abbot) presided the main ceremonies of the two day program, along with senior members of the administration committee and member monks. The two day ceremony was attended by members and devotees of the society and Tibetan community in Bangalore.
Subcategories